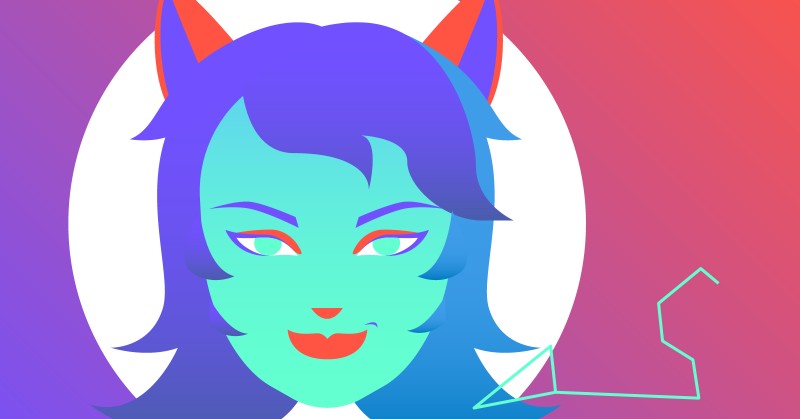 The great annual horoscope 2023 Leo
Last year extensive renovation work was carried out in your kingdom. One strong challenge followed the next, lions questioned more than usual, turned teamwork upside down and offended. Followed the intuition that came along contrary to reality. What a year! It is therefore all the more understandable that you are gliding into the year 2023 on a cloud of hope. Your own resilience has reached its limits, and it is now important to respect them and at the same time not to be too careful. For Fireborns, doing something within the defined security field offers nothing that awakens their inner motivation. The pleasure principle is your own strongest power.
In 2023, the zodiac sign Leo focuses on risk instead of boredom
In the first months of the new year you shake off what put you under pressure to perform, reprogram yourself so that the experimental can become bigger again. Don't kid yourself, it's going to be quite a hassle. And not always fun. But you are now declaring war on boredom. The bore-out has been approaching for a long time, and for some it has already arrived. Stop it. No more duties that have become tiresome and routine for you. Now is the moment to cut all the ties that are just holding you back. Who get tangled up in the undergrowth and have long been useless. Not even for decoration. In the first half of the year, Leo quickly leaves unsatisfying jobs with little scope and human connections without potential. You certainly don't lack courage, you love taking risks.
In summer you go all out in love. Creative playgrounds are everywhere, it becomes rather difficult to decide which is the most colorful. Leo leaving the straight line, 2022 has taught them that cycles make up life. The last moons were accompanied by a crucial test between Uranus and Saturn. Graduation exams that make you feel particularly difficult and old, or master tough challenges that give you even more backbone and strength of character. Saturn confronts you with finitude and will therefore no longer accompany you in 2023. While Uranus remains!
The yearly horoscope 2023 knows: Leos learn to love being alone
But back to the renovation work: Life is change, but it doesn't have to become a permanent construction site. Uranus means suddenness, the abolition of the plannable, the absolutely unpredictable and at the same time the rebellion and necessity of reforms. Hand on heart: Of course, this sometimes feels strange and strange, but also exciting and surprising. Nevertheless, extremes and anything fatalistic should be avoided in 2023. They need, especially from September, breaks without an audience. Take a rest! You will learn the important difference between being alone and loneliness. Just being with yourself is getting sweet and creative for the first time in a long time. Really enjoy the hours, days, weekends without others. It's going to be wonderful.