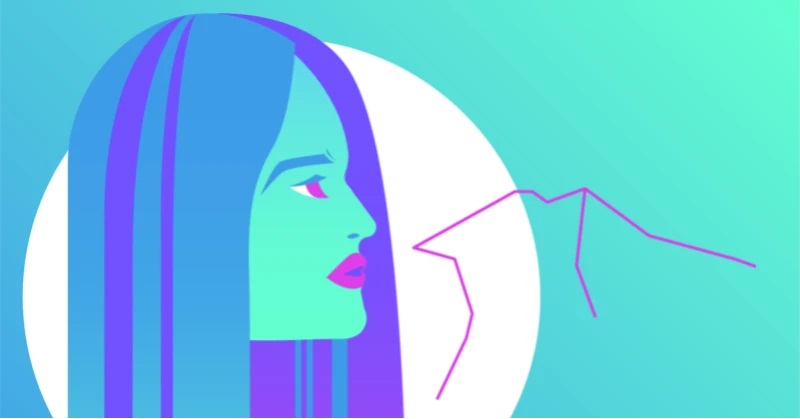 The great annual horoscope 2023 Aquarius
Excuse me, are you seated well? Are you buckled up? A helmet and knee pads probably won't hurt either. And of course snacks. If you are ready, you can start now, because a new era is beginning for the visionaries of the cosmic circle. Everything around you is now changing at full speed, you like that. Finally a year that corresponds to Aquarius' preferences: action, new, exciting. The most important month of 2023 is March. Here, the Airborn will finally get a more concrete idea of what the future may hold for the world and not least for themselves. During this phase between March and June, they particularly need the innovative networking that has been created over the past two years.
A new, independent era begins for Aquarius in 2023
Aquarius has experienced a pronounced phase of maturity. They had to recognize limits, accept challenges, stick with it, ride out tendencies to escape and at times take their own freedom out of focus. That wears you down, so you needed strong people by your side. It's a good thing that, looking back, you allowed it to happen - when you usually like to insist on being able to do everything on your own. You can too, but with good people by your side it's sometimes simpler, easier, less complicated. After all, there was no place for chaos and drifting. You often had to deal with the fact that your dreams and visions were smiled at. You had to grow a thick skin. But from now on no one can harm you and your big project is perfectly prepared. Now you are stable, especially emotionally.
Pluto is moving into your sign for the first time, will finally move into Aquarius in 2024 and stay there for many years. A new era begins. Aquarius plays a prominent role as the sign is challenged to create something that hasn't existed before. A real novelty. That's why it will be all the more important for you to use the warm summer months to live out your body and body and to dissolve all the strong head energy. Eroticism and sensuality help. But also the spirit of a meditative and carefully mindful life. In summer, Aquarius people tend to excessive excesses, so the subsequent detox should not be missed. However, a little face mask and drinking juice is not enough. Get a good rest, avoid the noise of everyday life, you will still need your strength.
Annual horoscope knows: 2023 is all about love and passion
In the last few years, some friends or partnerships have said goodbye, who now what is left is good for eternity. And now, finally, new people are being added. It will be more colourful, wilder and daring. Enjoy it! The hard years are over. A powerful time begins, autumn and winter 2023 serve to go into honest reflection. Oh, and do you actually have lucky numbers? Then throw them into play. Could turn out well for you.