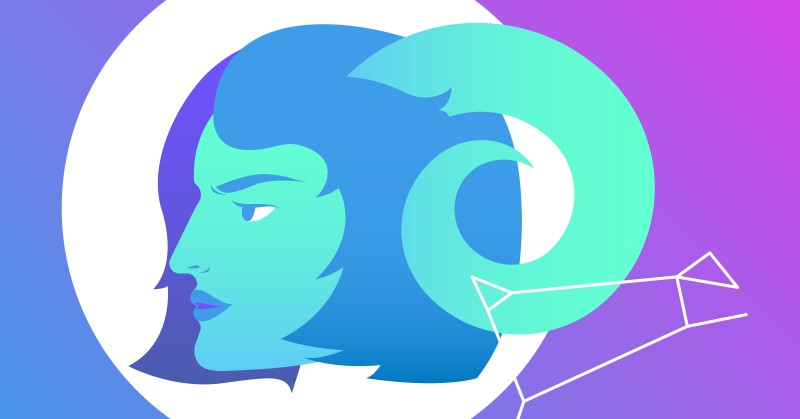 The great annual horoscope 2023 Aries
Have you ever asked yourself: Where does the new come from when everything seems to have been there before? Aries are among the pioneers of the zodiac. And have the strongest impulse power. This gives the sign of the zodiac the gift of leaving situations and circumstances in good time that make no further development possible. And with that, the big bow to this extraordinary year is drawn: 2023 is called the Martian year, that planetary symbol belongs to the sign of Aries. Now, what already sparked enthusiasm in 2022 is anchored. Aries finally see their big plans come true in the months leading up to June. Planet Jupiter is in your own sign. With him, growth and further development are at the top of the fire scale of one's own willpower. But in the midst of a world change, the tools of growth in the sense of increase and material expansion are no longer effective. This experience was booked in 2022. There were probably goals that required effort and speed but fizzled into no man's land just as quickly.
Aries needs loving acceptance of self in 2023
Right at the start of the year, Aries is waiting at the starting line to try again or continue for what the own conviction is now mature. Courageous action interspersed with traces of doubt. Transforming one's own weakness into a strength sometimes poses a big question mark for the makers of the cosmic circle. Strong friendships bring enlightening insight in 2023, relentless conversations open up new space to show yourself. A small planetoid named Chiron is now circling in Aries to critically examine old patterns of going it alone. To accompany old beliefs and declarations of war with a soft focus into the new phase of cooperation. In the past, not being able to do something may have been the driver to try anyway. Now it needs more loving acceptance for oneself.
Annual horoscope 2023: Aries sets the course for the next few years
March is a crucial turning point for Aries to no longer overlook what hurts. Whether on a physical, mental or spiritual level. We are one, this separation within the human trinity existed only in a world that was primarily about achievement and victories, defeats and struggle. Now the signs are pointing to cohesion, and Aries are in demand as pioneers. With all her courage, the unshakable humor that encourages provocation and rebellion. They accompany everything that really wants to become new. From June, the pace can be slowed down, pleasure sets in, love and passion become more present. You can look forward to it: You will rock the hot summer time with everything that is available. After all, you gave a lot in the first half of the year and can now take your time and see how things develop on their own. And be very proud of yourself at the same time. 2023 is a crucial year for the following ones to be really good. Now set the course!